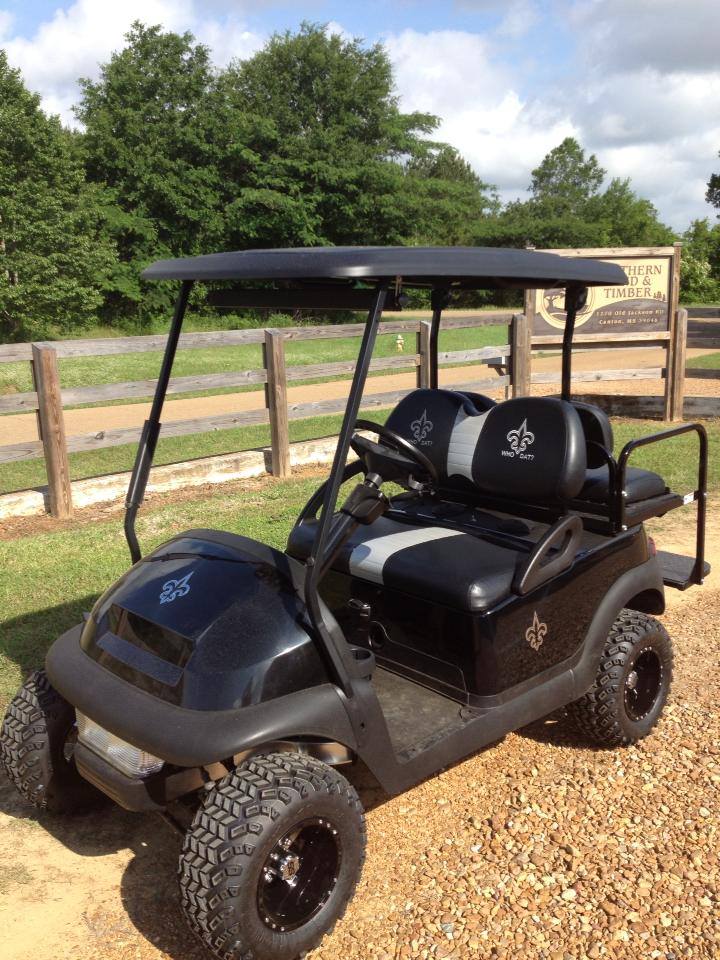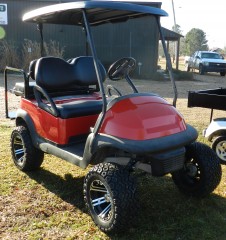 Lifts are perfect to raise you cart those extra inches or so to make it easy to maneuver around unstable grounds, or to give it that more rugged appearance. Many lift kits actually make your golf cart more stable ensuring you have a safer ride. Either way you plan to use it, it is important to factor in a few important variables: price, production and performance.
Cost of lift kits for golf carts
When it comes to price, we all want to save some money when we can and it's understandable. With a lift kit, however, you don't want to go cheap. Take into consideration where the steel that strengthens your lift kit comes from. Some people prefer American steel, so they will always go with American manufactures over foreign. Typically, a reliable lift kit will start at around $150, and go up to around $500, depending on height and brand. EZGO tends to run a little cheaper than Club Car, but both promise maximum results. The quality of the products you choose will be a big part in the performance you can expect to play for a lift. You should never save or purchase inferior equipment.
Next comes production and by production, I mean make, model and size. Now, I already mentioned that EZGO tends to run a little less expensive, but that doesn't do you any good if you own a club car. Both brands will give you many options when deciding which lift is right for you. You also have to consider the height of the lift. They range from 2" through 6", and some can even go higher. Remember, the higher your lift, the easier to maneuver if rough terrain, so consider where you will be driving this before you decide on the height.
Next is performance. How do you want your cart to perform? Is your lift for looks and show or will you really need to get through marsh and thick woods? This will all effect your purchase decision. Also, remember once your cart is lifted, it will ride a little different compared to before the lifts. However, you must consider several performance elements before lifting a car. Speed, torque and gear ratios will all be affected by a lift. There are many performance golf cart parts, which drastically improve any drawbacks, but please understand, lift a golf cart can be an expensive and time-consuming endeavor.
Lift kits for hunting and ATV off roading
Safety is probably the largest area of change when your cart is lifted. The way you have driven your cart before will all have to change. Your sight, blind spots and view will all be altered once the lift is utilized. Your driving habits must be adjusted in response, the chances of rolling or flipping will rise with each lift so you must use caution, especially in hill terrains.
Additional Golf Cart Accessories Available:
Heavy Duty Motor and Controller Packages
Heavy Duty Leaf Springs
Custom Paint
2-Tone Seats
Brush Guards
Clays Basket
Seat Belts
Mp3 Player
Rear Cargo Box
Dash-Wood Grain or Carbon Fiber
Fender Flares
Floor Mats
Roof Storage Racks
Safety Grab Bars
Custom Steering Wheels
Extended Tops
Rear Hitches
Storage Covers
Replacement Plastic Parts