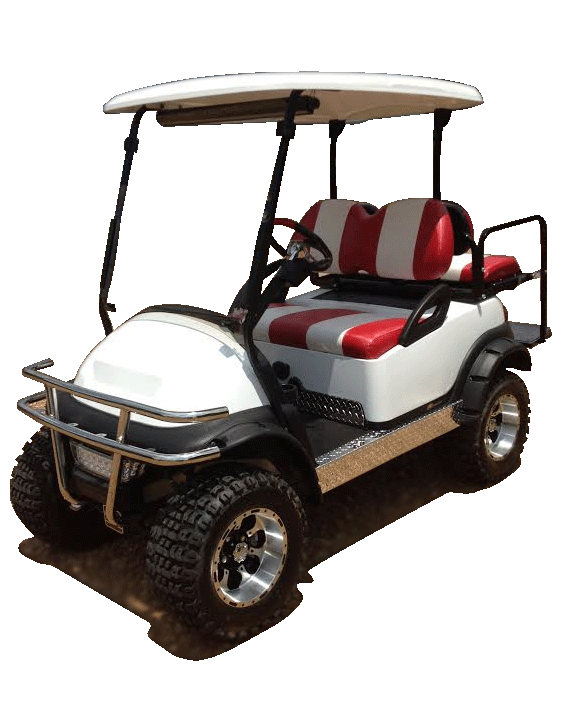 Golf Carts for Sale in Mississippi
CUSTOM AND WHOLESALE
GOLF
CARTS & RENTALS
Southeastern Golf Carts is proud to serve the great state of Mississippi, selling
(and renting) used, wholesale, and customized golf carts. 
Southeastern Golf Carts & Accessories is your go-to golf cart specialty store! We
carry golf carts for a variety of uses.
Golf course carts

Utility carts for working

Hunting carts (ATV)

Cruising around town

Towing (including light aircrafts)

Property management

Refresher/beverage carts

Maintenance carts

Touring large facilities 
These are just a few purposes for which our clients purchase carts from SE Golf Carts. We guarantee we have the inventory to meet your particular golf cart need! 
And that's not all we do! Golf cart repairs & batteries, general maintenance, accessorizing & parts, upgrades, and customizations are all services our skilled technicians provide for you, right here in our local shop.
MISSISSIPPI'S BEST CUSTOM GOLF
CARTS, RIGHT HERE IN CANTON, MS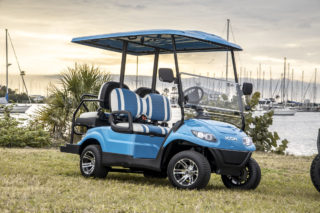 NEW ICON GOLF CARTS FOR SALE
SE Golf has built our unrivaled reputation on providing our valued customers with only the best offerings in the golf cart world. We continue that tradition with the proud announcement of the newest addition to our stellar line-up: Icon Electric Carts! Our team of experts scoured the globe searching for the best electric golf carts on the market. We found them and are bringing them directly to you!
Consistently highest ratings and reviews

Long-lasting, durable carts

Exceptional quality products

Affordability and value

Outstanding customer service

Base models are anything but basic

Variety of golf carts for a wide range of uses

Completely customizable 
Those are just a few reasons why SouthEastern Golf Carts is thrilled to present the amazing line of Icon Electric Carts. Click to learn more and find yours today.
USED & WHOLESALE
Your options at SE Golf Carts are truly endless! Purchase from a huge inventory of all the best golf cart brands: 
EZGO

Club Car

Yamaha

EZ-GO TXT

ST Sport

Freedom golf carts

Bad Boy Buggy

Schwinn Motorsports Scooters

Tomberlin EMerge electric cars

And so many more!
Or if you're looking for fleet purchases, we offer special deals for wholesale pricing on 3 or more units. Our SE Golf Carts team is here for you! 
CUSTOMIZED GOLF CARTS
Our customized golf carts are ideal for neighborhoods, universities, hunters, landowners, and for endless recreational events. Besides accessorizing to improve your cart and ride quality, we also customize for looks! If you dream it, we can create it! 
There's nothing better than riding around town or the course in a golf cart designed specifically for you. Our specialties include colleges or sports teams (fun for tailgating!), Harley Davidson designs, just for the ladies, club cars, lifts, hunting & rugged terrain, security, and so much more! Ride with pride!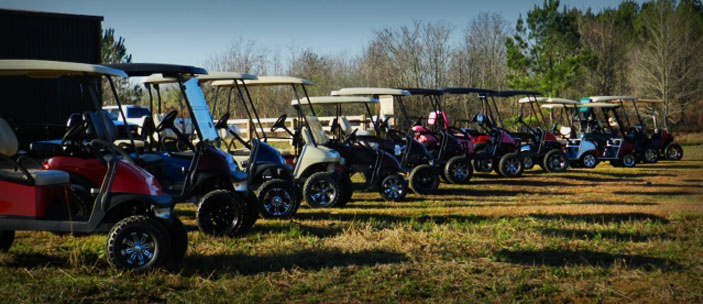 SOUTHEASTERN CARTS & ACCESSORIES
We stock thousands of parts and accessories from all the major brands, on sale for you. Or let us do the heavy lifting and have our experienced technicians install upgrades and accessories for you! 
SE Golf Carts offers all the most common golf cart accessories like batteries, windshields, mud tires, chrome rims, body kits, back seats, flip seats, chargers, mirrors, etc. 
We also stock more specialty golf cart accessories and upgrades so that you can customize all you want with one stop here at SE Golf Carts! This includes extended roofs, custom steering wheels, sound systems, grab bars, lift kits, storage racks, motor and controller specialties…the list goes on! Check out our accessories page for more info.
VISIT US TODAY!
When any golf cart need arises, just remember, SE Golf Carts is Mississippi's newest and best used golf cart dealer!