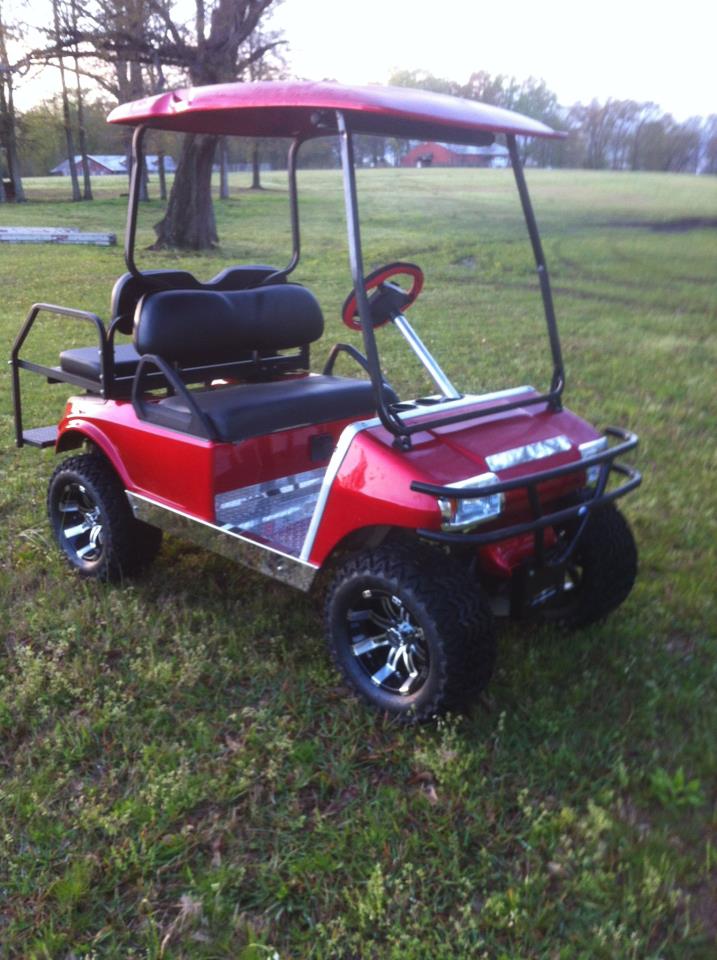 There are several things to consider when deciding to purchase a golf cart in Central Mississippi. The first thing is where and the second is the type or brand. This article will defer to the EZ Go and the Club Car brand.
Before you buy, you should decide on the following so that you will have a good idea already in mind:
Gas or electric cart
The cost of charging an electric cart
Type of maintenance for either
Where to buy in your area
Does the dealer make service calls?
How much do you want to spend?
Depending on where you will be using the golf cart the most will determine whether or not to consider gas or electric. Some places only allow electric while some allow both but may charge an additional fee for electric.
You must make the decision on which type to buy based on where you will use the golf cart the most and what the requirements are.
There is really no answer as to whether gas is better than electric or vice versa. Golf car manufacturers make both. Again, it is a personal preference for what you want and are looking for.
Longevity of both is about the same as long as you keep up the required maintenance. Club Carts have more value because they have aluminum frames which means no rusting. EZ Go carts are made with steel frames. You might want to consider a cover if you decide to go with a steel frame.
The prices of golf carts have gone up since Hurricane Katrina due to the numerous amount destroyed and the cost of metal going up.
The longevity of a golf cart ranges between 30-40 years or longer for various manufacturers. One of those serving the Mississippi area is Southeastern Carts and Accessories located in Canton, MS; https://segolfcarts.com.
Maintenance of the golf cart is essential because they do break down over time. Electric carts have their batteries checked every few months and replaced every few years. The gas model is cheaper to maintain but engines cost more than batteries. The electrical carts often have to be taken back to the dealer unless you have a good knowledge of electrical circuitry.
Be sure and ask your dealer if they will service your cart after the sale. That is the most important question of all. Golf carts are also customizable and do come with many accessories to suit your tastes.
Additional Golf Cart Accessories Available:
Heavy Duty Motor and Controller Packages
Heavy Duty Leaf Springs
Custom Paint
2-Tone Seats
Brush Guards
Clays Basket
Seat Belts
Mp3 Player
Rear Cargo Box
Dash-Wood Grain or Carbon Fiber
Fender Flares
Floor Mats
Roof Storage Racks
Safety Grab Bars
Custom Steering Wheels
Extended Tops
Rear Hitches
Storage Covers
Replacement Plastic Parts