Tops & Roofs for Golf Carts
Picture this: you're on the golf course or cruising around town, feeling the wind in your hair and the thrill of the ride. Yes, you were enjoying a day out with your favorite golf buggy, until the sun scorched a painful sunburn into your skin. If you're the proud owner of a golf cart, you know the value of keeping nature at bay with a reliable golf cart roof top. If you're just new to the golf cart world, you'll soon discover that golf cart tops save you from the glaring sun on hot days and hold the rain or snow away during the winter months. Besides adding to the overall look of your cart, give yourself the gift of comfort. One of the best golf cart upgrades you can install is a golf cart top.
Golf Cart Roofs for Sale Online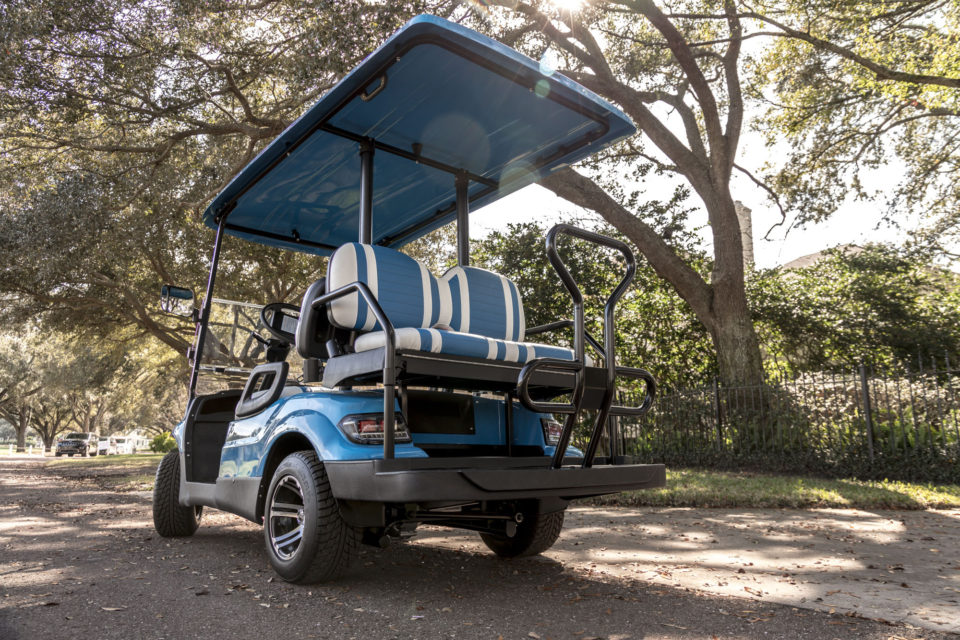 Why get a golf cart top? Make your ride more comfortable by keeping the sun or rain at bay with a new golf cart roof. Or add an extended top for a rear seat kit to protect your passengers or items in the back. Also known as golf cart canopies or golf cart roofs, there are a wide range of products available on the market sure to fit your golf cart size and specs.
Golf cart roofs and tops are made of durable plastic or fiberglass and come in a variety of colors and styles. If you'd prefer to do the work yourself, choose one of Southeastern's golf cart roof kits that come with hardware so you can install it all yourself. If you have a customized golf cart, Southeastern Golf can add to the style and appearance of your cart with a customized golf cart top to match!
If you have a golf cart with a rear seat kit or a cart that carries four or more passengers, you'll most likely need a golf cart extended top. Some aftermarket rear seat kits will not be initially compatible with the extended golf cart roofs available, so some adjustments might be necessary. Just give the SE Golf service department a call and we'll determine what types of golf cart tops would best fit your buggy or how we can adjust the one you want to make it fit correctly.
Not exactly sure what you need yet? Narrow down your options by considering these questions:
What size golf cart top do I need?
Should I get a new or used golf cart roof?
What brand golf cart top should I get?
Do I need an extended golf cart roof top?
Do I want to get a golf cart top kit or buy it all separately?
Where do I find golf cart roofs reviews and ratings?
Where is the best place to buy a golf cart top?
Still not sure? Just give the Southeastern golf cart professionals a call, or drop by, and we'll figure it out for you!
Golf Cart Tops for Sale Near Me
Southeastern Golf Carts has some of the best golf cart tops for sale online or at our store in Mississippi! Our golf cart pros have selected the widest range of golf cart roofs available so that you're sure to find what fits your cart best. If you pretty much already know what you need, just browse our inventory! Some of our offerings and golf cart top accessories include: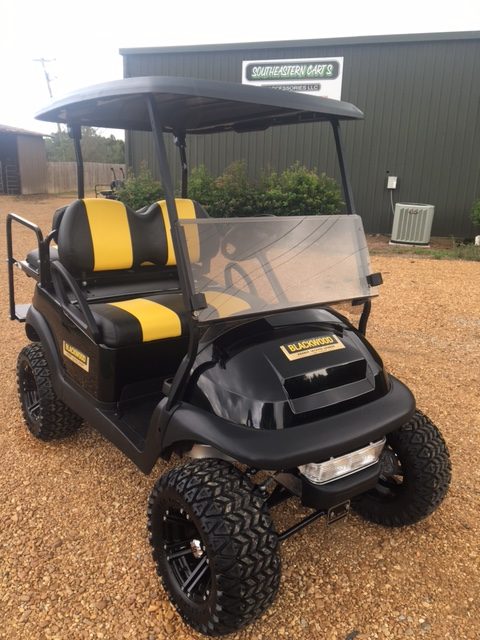 Club car extended roof top
Club car 80 inch top
Club Car Roofs and Tops
Ezgo TXT extended top
Ezgo golf cart extended top
Ezgo golf cart tops
Golf cart roof extended
Golf Cart Tops & Roof Top Assemblies
Golf cart roof lowering hinges
Golf cart roof brackets
Golf cart roof frame
Replacement golf cart roof
Golf cart tops Yamaha
Golf cart replacement roof kits
Hard tops for golf carts
So many more!
If you don't see what you need here, don't worry, we've probably still got it! Call or visit Southeastern Golf Carts today where we've got you covered…literally!